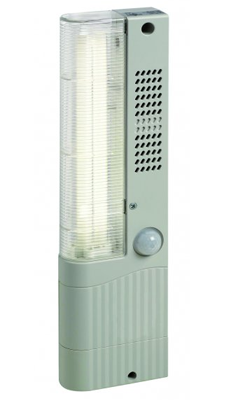 CONTEG

Products IT

Outdoor Cabinets

Accessories outTEG

Lighting Unit
Lighting Unit
The lighting units come standard with an integrated motion sensor and are suitable for all types of panels and cabinets, especially in situations where space is at a premium. The low profile thin lamp can be mounted using screws on most surfaces no matter how narrow or broad.  The lamp is optionally with an integrated electrical socket enabling the use of additional appliances. The motion sensor eliminates the need to use a door contact switch.
Slim casing
Electronic ballast
Lamp with or with-out electrical socket (choice of sockets)
Energy saving lamp
Automatic turn on (motion sensor activated)
Power consumption: 11 W
Lamp type: Economical, long life, energy-saving
Switch: Passive IR motion sensor, with approximate 6 min. fixed switch-on duration.
The Passive IR motion sensor switches the unit on when the enclosure door is opened. The unit stays on by sensing the motion of the technician working in the enclosure then turns off automatically after the enclosure is closed.

Connection: terminal 2.5 mm² with cable clamp, torque 0.8 Nm max.
Mounting: M5 screw type
Dimensions: 345 x 91 x 40 mm

Note: Because Conteg supplies these lighting units to over 40 countries globally, the lighting unit is supplied without an electrical plug on the supply end. It will be necessary to specify when ordering the lighting unit the type of electrical plug specific to the region or country where the unit with be deployed.