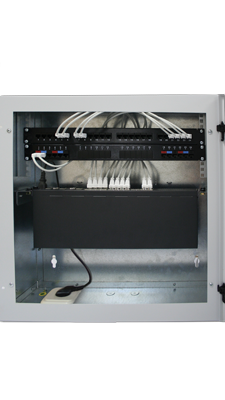 Home & Office
Safe and convenient housing of your technology extends to your home, too. We have designed racks suitable for your home or shop, as well as for your office or business.
We have a special offer of 5 types of standard wall-mounted 19" rack (WM - PREMIUM, OPTIMAL, iSEVEN) and low-profile 19" SOHO rack mountable into or onto a wall. You can also use the option 10" rack SOHO Mini which occupies less space. You may also be interested in our wide range of accessories for power and tidy cabling. To have everything under control, choose a simple monitoring device RAMOS, which will ensure a maximum overview of the monitoring of the temperature and humidity in the surroundings of the equipment.
Our technical specialists will be happy to suggest the best solution for your needs presales[at]conteg.com.