CONTEG

About CONTEG

Contacts
Contacts
HEADQUARTERS

CONTEG, spol. s r.o.
Na Vítězné pláni 1719/4
140 00 Praha 4

Czech Republic

tel.:
fax:
+420 261 219 182
+420 261 219 192
e-mail:
web:
conteg@conteg.com
www.conteg.com
Identification No.:
VAT:
25701843
CZ25701843

Conteg is registered at the Municipal Court in Prague, Section C, Division 62502
SUPPORT DEPARTMENTS
Sales Department
8:30 - 17:00 CET (Central European Time)

tel.: +420 261 219 182
insidesales@conteg.com
Technical Support
8:30 - 17:00 CET (Central European Time)

tel.: +420 261 393 503
presales@conteg.com
Map of the headquarters (50°3'43.089"N, 14°26'4.381"E)
Production Facilities and Central Warehouse Czech Republic, Pelhrimov

Conteg, spol. s r.o.

K Silu 2179
393 01 Pelhřimov
Česká republika

Tel: +420 565 300 300



Production Facilities and Central Warehouse Czech Republic, Pelhrimov
7:00 - 15:00 CET
tel.: +420 565 300 314
Map of the Central Warehouse in Pelhrimov (49°24'15.465"N, 15°13'39.097"E)
EUROPE

:: CZECH REPUBLIC, SLOVAK REPUBLIC 
 SHOWROOM AND OFFICE PRAGUE
Lubomír Vlasák
Regional Sales Director
tel.: +420 724 371 550
lubomir@conteg.cz
Rudolf Samek
Industrial Solutions Director
tel.: +420 602 771 084
r.samek@conteg.cz
::

FRANCE, ITALY, MAGHREB



SHOWROOM AND OFFICE PARIS

Jean-Pierre Strub
Regional Sales Director

tel.: +33 686 074 386
jeanpierre@conteg.com
:: GERMANY, SWITZERLAND, DENMARK, BALTIC STATES, NORDIC COUNTRIES
Radovan Doležal
Regional Sales Director

tel.: +420 724 723 184
radovan@conteg.com

:: BENELUX
SHOWROOM AND OFFICE BREDA
Herman Gijsbrechts
Regional Sales Director
tel.: +32 477 957 126
herman@onteg.com
:: EASTERN EUROPE

 
Walter Grossmann
Regional Sales Director

tel.: +49 172 848 4346
walter@conteg.com
:: RUSSIA, CIS

SHOWROOM AND OFFICE MOSCOW

Anatolii Butenko
Regional Sales Director
tel.: +7 495 506 13 28
anatolii@conteg.com
:: 

UKRAINE

 
Walter Grossmann
Regional Sales Director

tel.: +49 172 848 4346
email: walter@conteg.com

:: IBERIA, AFRICA, HUNGARY, POLAND, AUSTRIA



Radovan Doležal
Regional Sales Director

tel.: +420 724 723 184
radovan@conteg.com

MIDDLE EAST

 


:: MIDDLE EAST

SHOWROOM AND OFFICE DUBAI
Vikas Chopra
Regional Sales Director

tel.: Tel.: +971 55 508 3241



vikas@conteg.com
:: 

SAUDI ARABIA

 

Ehab Mohamed Azab
Area Sales Manager – KSA

tel.: +966 540 002 341

Abdallah Sameh


Business Development Manager - KSA

tel.: +966 563 600 603




email: 

abdallah@conteg.com

ASIA

 


:: INDIA, BHUTAN, NEPAL, PAKISTAN, SRI LANKA





tel.: +420 261 219 182
office.india@conteg.com

 
SALES REPRESENTATIVES
Majority of the countries in Europe, Middle East, Africa, and Asia are covered by our sales representatives and Conteg partners. With our Contact locator you can easily find the relevant contact information for your chosen country. If your country is not listed please contact our headquarters.
List of distributors: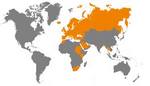 To find your contact you can use our Contact locator.