CoolSpot
CoolSpot products are small air-conditioning units designed for Conteg PREMIUM and OPTIMAL IT racks to manage the correct environment inside. In spite of floating ambient conditions in the room, CoolSpot keeps the set temperature for IT equipment installed in the cabinet which should be protected against a dust and outside humidity (IP 54). We can offer two different cooling principles – Direct expansion (DX) version with complete compressor circle inside, and chilled water (CW) version for connection to the building cold water piping system. Both cooling versions are produced in two basic designs for two different applications – Top Mount and Wall Mount. CoolSpot air-conditioning units are suitable for cooling of technology in free-standing racks as well as additional cooling equipment for datacenters or server rooms without sufficient cooling system.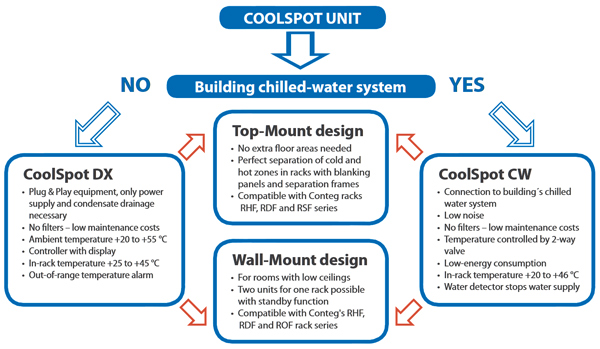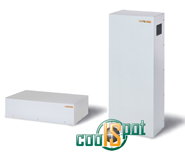 These units are deigned to be connected to a chilled water piping system in the building. In connection with Conteg rack they arrange perfect climate for components inside.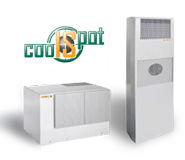 These units include the complete compressor circuit with integrated controls. They can be used as easily connected Plug&Play air-conditioner to projects where we do not care about the heat transfer to the room.