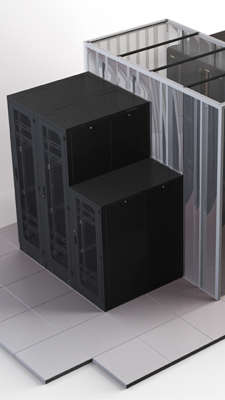 CONTEG

Products IT

Contained Aisle Solutions

Contained Aisle - Modular Solution
Contained Aisle - Modular Solution
Modular Contained Aisle solutions are the ideal way to contain rows of racks of different sizes or when there are gaps between racks.
Solution is available for racks that are 2150 or 2350 mm tall and aisles that are 1200 and 1800 mm wide. 

The system is assembled with clear polycarbonate panels on the top of the roof and has a self-supporting construction. The roof's vertical side sections feature PVC foil strips. These strips can be easily cut to the required length. The Modular Contained Aisle can be used with standard double-winged  doors (see above) or  PVC foil strips instead of standard doors.

For more information regarding a specific solution, please contact

 

Conteg's presales team at presales@conteg.cz.