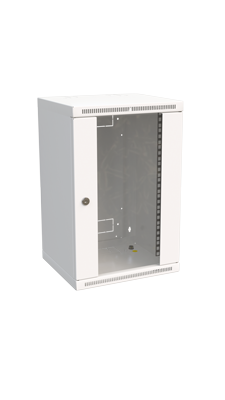 CONTEG

Products IT

Wall-Mounting & SOHO Racks

SOHO Mini REH
SOHO Mini REH
The SOHO 10" racks in the REH series are designed to accommodate 10" mounted equipment, including patch panels, shelves, SOHO active elements, etc. These racks are suitable for small offices and households. The 10" spacing of the vertical extrusions allows for minimal rack dimensions; therefore, it is suited for discreet, aesthetically pleasing locations. The RSH racks offer a good level of access to installed equipment  through the front door. The rack has an undivided structure.
MAIN ADVANTAGES:
Minimal dimensions allow installation in small offices and households
Offers access to installed equipment through front door

Height: 4, 6 and 9U
Width: 300 mm
Depth: 260 mm
Load rating: Max. 20 kg (balanced load)
IP rating: Standard IP30
Color: RAL 7035
Attention: Widht of the rack's vertical extrusions is 10"
Standard configuration
1 pair of fixed 10" vertical extrusions
1 door with a lock and with a safety glass (EN 12150-1)
TECHNICAL DRAWING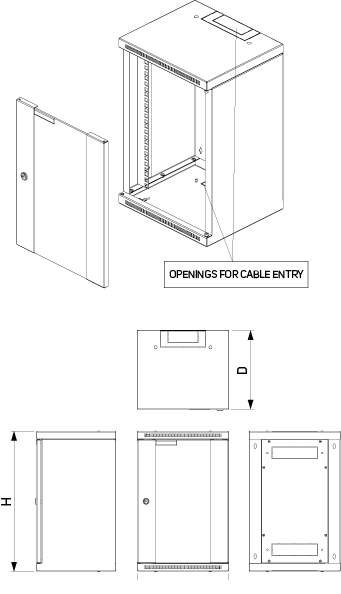 SOHO MINI REH 10" RACKS
Code
H (in U)
Load Rating
Dimensions (mm)
Dimensions incl. packing (mm)
Gross weight (kg)
H
W
D
Useful depth
H
W
D
REH‑04‑30/26
4
20
237
300
260
230
257
317
287
4.5
REH‑06‑30/26
6

20

326
300
260
235

346

317
287
5.5
REH‑09‑30/26
9

20

459
300
260

235

477

317

287
7