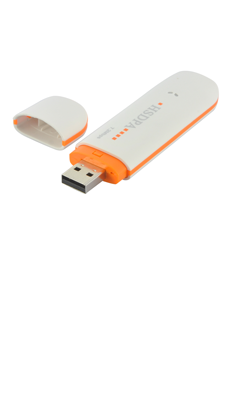 CONTEG

Products IT

Complementary Systems

Rack Monitoring Systems - RAMOS

Accessories RAMOS Ultra/Optima

Ramos Ultra USB GSM 3G Modem
Ramos Ultra USB GSM 3G Modem
The 3G USB Modem provides global wireless access to the Internet and email on GSM / GPRS / EDGE / 3G capable networks. With this modem, your RAMOS Ultra unit can connect to the Internet using your local GSM, GPRS, EDGE or 3G services.
The 3G USB Modem takes DC power directly from its USB interface, so no charging device or external AC/DC adapter is required.
Support for the 3G USB Modem is already incorporated into the RAMOS Ultra web interface in a convenient drop down menu for a quick and easy setup.
This 3G USB Modem is ideal for remote locations, where a RAMOS Ultra is being used to monitor and control critical environmental factors. After connecting to your RAMOS Ultra, you can deploy your preferred notification and alert configurations including the following:
Send SMS and email alerts from the RAMOS Ultra base units.
Use the "Heartbeat" feature that's built into the RAMOS Ultra to distribute SMS, email and HTTP data to remote web servers via your GSM network at predetermined times.
Only for RAMOS Ultra and CONTEG Pro Server!

 

Compatible with RAMOS Ultra units shipped after

June 1, 2014 
Order code: RMS-U-GSM-3G
Technical information:
The data transfer speed depends on the service provided by your GSM operator.
HW specification:
Size: 88 x 26 x 10 mm
Weight: 23g
3 color RGB LED indicator for different states
Interface:
USB 2.0 High Speed
6 Pin SIM /USIM Card
Technical standard:
HSUPA: Up to 7.2 Mbps DL / 5.76 Mbps UL
Supported: GPRS/EDGE/UMTS (Backward compatible with EDGE & GPRS)
Frequency Band
3G Band: UMTS 850 / 1900 / 2100Mhz
2G GPRS/EDGE Band: 850 / 900 / 1800 / 1900 MHz
Features:
Plug & Play Auto Installation
Micro SD slot card to memory expand up to 32GB