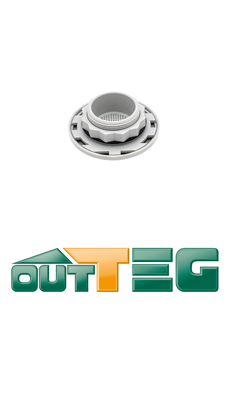 CONTEG

Products IT

Outdoor Cabinets

Accessories

Pressure Compensator
Pressure Compensator
Especially when enclosures are exposed to changing climatic conditions (e.g. with outdoor siting), condensate may form in sealed enclosures due to pressure differences. The integral sealing membrane largely prevents such pressure differences and hence condensation; additionally, it also prevents the ingress of moisture from the outside.
Supply includes:
2 pcs of pressure compensator ready for connection
Mounting: PG 29 thread with union nut
Fitting position: vertical¹
Torque: 5 Nm (max. 10 Nm)
Material: plast dle UL94 V-0, light grey
Sealing: sealing gasket NBR
Air interface: 1,5 cm²
Operating/storage temperature: -45 to +70 °C (-49 to +158 °F)
Protection degree: IP55
Dimensions: Ø 65,5 mm x 30,5 mm
¹ Protection type is restricted to IP 54 if fitting position of pressure compensatoris not vertical.
Pressure Compensator
Package
Order code
2 pcs

ID-EO-PC