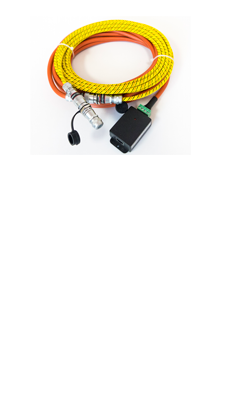 CONTEG

Products IT

Complementary Systems

Rack Monitoring Systems - RAMOS

Accessories RAMOS Ultra/Optima

Rope Water Locate Sensor
Rope Water Locate Sensor
RMS-I-DE-07
The Conteg Rope Water locate sensor is designed for specific location water detection. It can be connected to Ramos Optima or Ramos Ultra's RJ-45 Intelligent Sensor ports, enabling the unit to detect the specific location of water ingress.
Main Features:
Powered by the RAMOS Optima or Ultra. No additional power needed.
Full autosense, both units will auto-detect the presence of the Rope Water locate sensor.
Able to identify the location of water ingress
Requires setup of sensing rope length for accurate localization
Fully assembled sensor includes the following parts:
This sensor is fully assembled and includes the following parts:

3 m detection rope (extendable via 3m RMS-I-DE-07-EXT3 extension parts)
Durable 6 m cable for connecting ropes to detector and detection module
Main sensing module connected to intelligent LAN port via cable

Sensor module LED activates when liquid is detected by the sensor.
Sensor reports critical status if cable integrity is broken, cut, or unplugged.