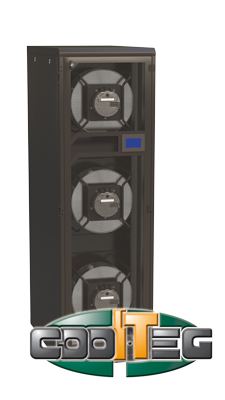 CONTEG

Products IT

Targeted Cooling & Ventilation

CoolTeg Plus

CoolTeg Plus CW
CoolTeg Plus CW
Units are connected to the chilled water distribution system in the data centers. This may be a modular cooling system with unlimited capacity. Everything depends on the proper design and implementation of the piping, pumps and chillers.
MAIN ADVANTAGES:
Unlimited number of units connectible to any single water system
Free-cooling system conserves ample amounts of energy
Variable chiller types fulfill any requirements (outdoor noise level, extreme ambient temperatures, etc.)
Water temperatures variable during the year, conserving energy while controling humidity levels
Maintains water temperature between 6 °C and 30 °C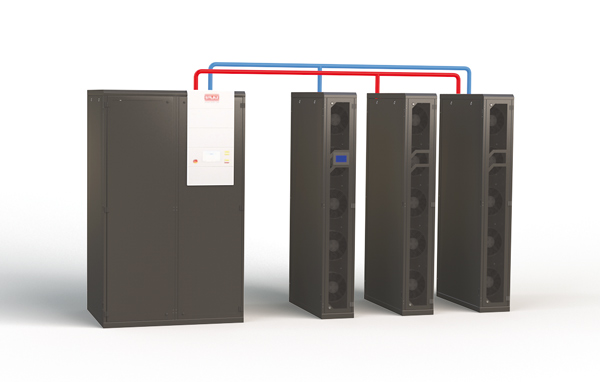 In our CoolTeg Plus air-conditioning units we use a combination of the newest technologies and precision controls based on our experience and feedback from data centers around the world. Since fans, heat exchangers and control parts are becoming more advanced, we have modified our products to make sure our clients get the best and latest features.
We started producing a new generation of CoolTeg Plus units with energy-efficient fans that use EC technology as well as high-efficiency copper-aluminium heat exchangers. We can now measure the humidity and temperature in both the cold and hot zones. The unit's air intake and blowing areas were also enlarged for to ensure perfect air distribution.
The main difference is most noticeable in the unit's control part. We are now using an absolutely new controller with advanced Conteg software as well as a new 4.3" graphic touchscreen resistive display with 65,000 colors that corresponds with the latest technology. One display can be used for all CoolTeg units in one data room – up to 30 units with a maximum distance of 500m. Communication through TCP/IP protocol and integrated web server is standard, and remote control from any computer connected to the Internet is simply manageable.
CoolTeg Plus is basic part of the Conteg's new generation of Targeted Cooling solutions for all projects in modern data centers.
The temperature of the chilled water may be from +4 ° C to virtually unlimited levels. Lower water temperature will improve the cooling performance of CoolTeg units. Higher water temperatures can significantly reduce the cooling system's overall energy consumption.  Each unit's cooling capacity can be changed by the position of a three-way valve. Changes in the fan speed can help attain a constant temperature distribution in cold and hot zones in a data center's cold and hot zones. When it is necessary to reduce the relative humidity to the set point, the unit automatically responds by decreasing the flow of air and opening the water valve. CoolTeg CW units provide you with top-quality performance, while at the same time reducing your annual energy consumption levels better than any other air conditioning unit on the market today.
CoolTeg Plus CW units are suitable for cooling systems with free-cooling. If you use them in conjunction with EC technology fans, you will be able to further reduce your annual energy consumption.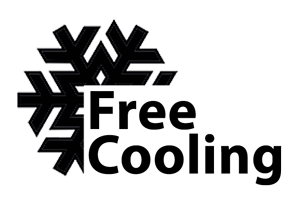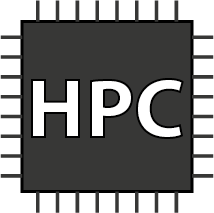 CoolTeg Plus
Unit depth 1000 mm or 1200 mm, height from 42U (1978 mm) to 48U (2245 mm)
Airflow max. 4000 m3/h
Radial fans with high efficiency EC motors
The regulation element is a standard 3-way valve (or a 2-way valve is available upon request)
Communication via 4.3" color touchscreen display or through digital I/O connectors.
Display with integrated web server can control up to 30 units in a group (up to 4 zones) with advanced functions (standby unit, overload start, etc.)
TCP/IP is standard and other protocols (Bacnet, Modbus, etc.) are available upon request.
Software upload and data download via USB flash memory disk.

 
CW30 size
Unit width 300 mm
Cooling capacity 36 kW (temperature of return air is 45°C, and temperature of chilled water is 6/12°C and SHR=100%)
Airflow 4000 m3/h
one-phase power supply 230V/50Hz
Power consumption 770 W at nominal fan speed (250 W at reduced capacity; 25 kW and 2500 m3/h airflow)
CW60 size
Unit width 600 mm
Cooling capacity 85 kW (temperature of return air is 45°C and temperature of chilled water is 6/12°C and SHR=100%)
Airflow 10500 m3/h
Three-phase power supply 3x400V/50Hz
Power consumption 2900 W at nominal fan speed (970 W at reduced capacity; 50 kW and 5500 m3/h airflow)
 CoolTeg Plus CW
 
 
CW30
SuperC
CW60
Indoor unit code
Unit
AC-TCW-42-30/XX-XXX
AC-TCW-42-30/XX-XXX
AC-TCW-42-60/XX-XXX
Connected outdoor unit code
 
Chilled water system
BASIC DATA
Cooling system
–
Chilled water
Architecture1
–
Open or closed
Open
Open
Nominal cooling capacity2
kW
27.4
38.2
61.0
Nominal net cooling capacity3
kW
26.6
35.7
58.2
Power supply
V/ph/Hz
230/1/50
230/1/50
400/3/50
Running current
A
4.2
10.8
4.8
Maximum current
A
6
12
6
Nominal power consumption
W
770
2450
2900
Nominal airflow4
m3/h
3800
6000
10500
Number of fans
Pcs
5
5
3
Motor fan technology
–
EC
Water flow
kg/h
3900
5200
8800
Filter class5
–
G4
DIMENSIONS
Height6
mm (U)
1978 (42U), 2111 (45U), 2245 (48U)
Width
mm
300
300
600
Depth7
mm
1000 or 1200
Weight – depth 1000 mm, height 42/45/48U
kg
163/168/173
164/169/174
248/256/264
Weight – depth 1200 mm, height 42/45/48U
kg
173/179/185
174/180/186
260/270/280
PIPING CONNECTION
Supply pipe diameter and type
–
5/4" female
5/4" female
6/4" female
Return pipe diameter and type
–
5/4" female
5/4" female
6/4" female
1 CoolTeg units can be used either independently (in rack rows) or integrated in Modular Closed Loop (MCL) – closed architecture rack systems and cooling units;Code changed as per ordering matrix
2 Cooling capacity is changed by controller; nominal cooling capacity is calculated at return hot air temperature of 35 °C without condensation (air humidity belowdew-point), chilled water temp. 6/12 °C (for CW)
3 Net cooling capacity is the cooling capacity minus fan heat load - the actual unit cooling capacity available to IT equipment
4 Airflow is changed by the controller; nominal airflow matches nominal cooling capacity
5 Units in Modular Closed Loop architecture (MCL) are delivered without filters
6 Without plinth or transport trolley
7 Units for Modular Closed Loop architecture (MCL) are available in 1200 mm depth only
| | |
| --- | --- |
| File type | Language version |