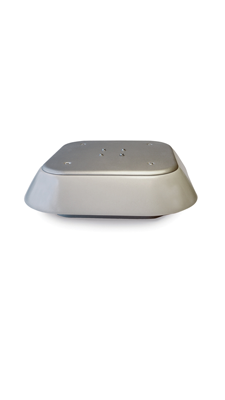 CONTEG

Products Industry

Climate Control Solutions

Filter Fan Units

Roof Exhaust Units
Roof Exhaust Units
Forced ventilation fans maintain the correct temperature inside the cabinet by exchanging heated inside air for cool outside air.
Specification:
Material: plastic parts in PC/ABS Alloy and aluminum
Color: RAL 7035
Protection degree: IP54/IP55
Fixing system: mounting by nr. 8 ⌀ 4x16 mm screws
Type of filter media: thermo-linked progressive structure with synthetic fiber
Filtering class: G3, according to EN 779
Dust retention capacity: 380 g/m2
Filter media can be washed up to about 10 times
Supply includes:
Unit ready for connection.
Roof Exhaust Units, air flow 420 m3/h  
Order code
 
ID-EFT-42-4
Dimenssions in mm
H
324
L
324
D
94
Voltage, frequency
 
230 V, 50/60 Hz
Rated current
 
309/360 mA
Rated power
 
70/83 W
Max. air flow
 
420/490 m3/h
IP rating
 
IP54
Static pressuare
 
340/480 Pa
Fan noise
 
67,9/71 dB(A)
Weight
 
2,1 kg
Lifetime
 
59 000/ 73 000 h
Rated temperature range
 
-10 °C to +60 °C
Cut-out
 
175x175 mm
Outlet filter grid
Order code
ID-EF-09
Accessories
Package
 
Spare filter mats IP54

1 pc

ID-EFT-F
Other input voltage options available upon request.